Moderators: PartyHardy, BD, MadGoblin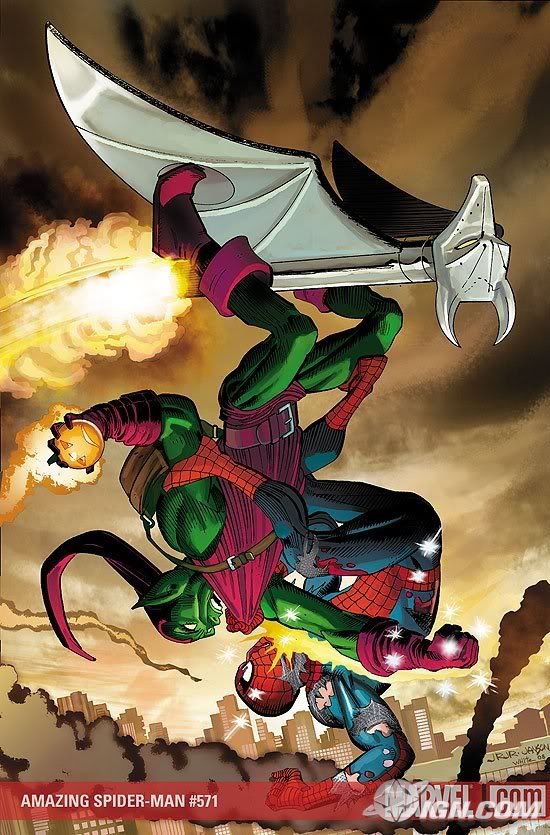 Zeta House Member, Landis --
JOIN US HERE
Fidem Servamus
Though opinion may divide us, we are all Spidey's 'children'.
Marbh le tae agus marbh gan é.
Bibere humanum est, ergo bibamus.
"You are not entitled to your opinion. You are entitled to your informed opinion. No one is entitled to be ignorant."
― Harlan Ellison
Brevoort Speaks:
On Delta House:
"It now tends to be the same guys ... saying the same things over and over again.
In many cases they don't even read the comic."
"Stan Lee never had an original idea in his life." : Jack "King" Kirby
---
Avenger

Posts: 1773
Joined: Sun Jun 29, 2008 11:10 pm
Location: Lost in the Urban Prairie
Too bad this really did not happen in #571. Would have made it a better issue...nutz.

I like the cover by JRJR, but can anyone tell me why he does the "blank" Goblin eyes? Looks kind of goofy. Loses some of the expression of the individual...
Spider-Dad
Delta House Member - "Snapper"
---
Users browsing this forum: No registered users and 1 guest